Alnö Runt 2019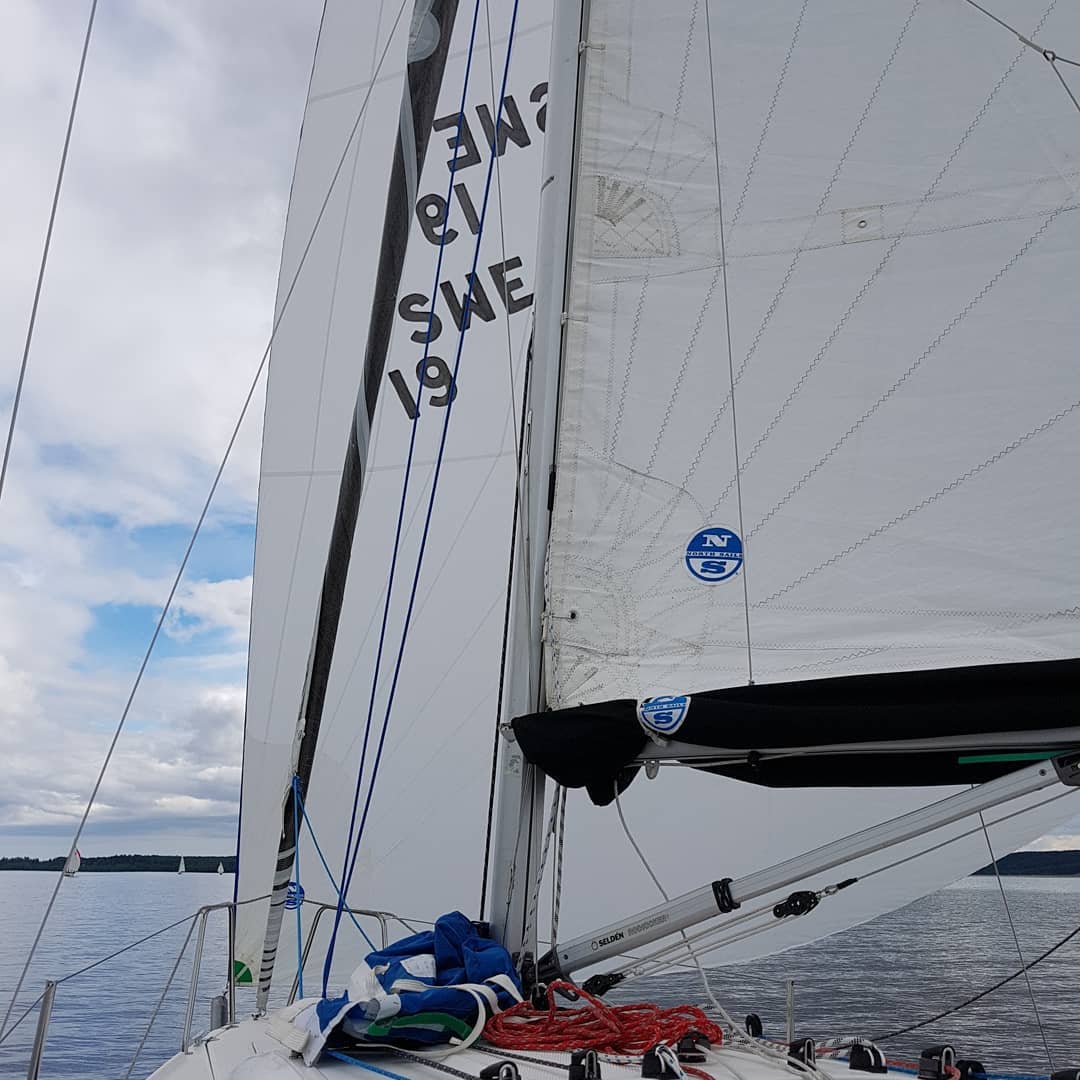 My local sailing club arrange the Alnö runt regatta every year, where we sail around the island Alnö outside Sundsvall (Sweden). The course is around 25 NM long and is a SRS regatta (SRS is the Swedish Sailing Federation's Rating System).
I bought my Elan 210 early June 2019, and picked it up on trailer in Stockholm the same week as the regatta. I got the boat in the water and sailed it a few NM from the ramp to my home port the day before the regatta. SO the boat was brand new for me when the regatta started, and I also had only one crew, a very inexperienced sailer.
The regatta day offered very little wind, some puffs coming and going but also hours with absolutely no wind at all.
The weak wind resulted in that only half of the around 30 boats that started got into goal before the max time run out. I was one of the boats that run out of time.