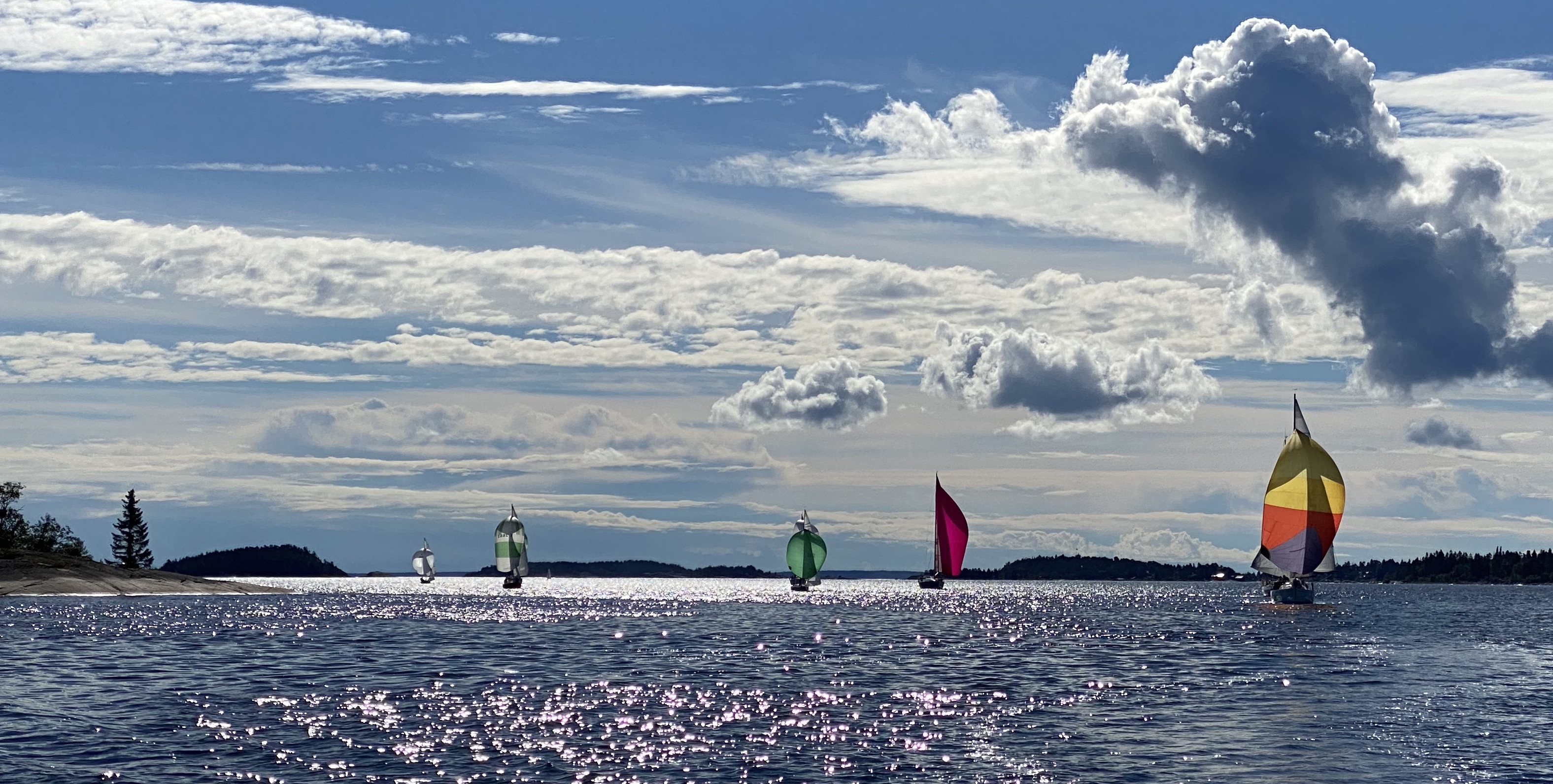 My local sailing club arrange the Alnö runt regatta every year, where we sail around the island Alnö outside Sundsvall (Sweden). The course is around 25 NM long and is a SRS regatta (SRS is the Swedish Sailing Federation's Rating System). The race is usually in June, but due to Covid 19 we was forced to sail a short handed version of the race in June, and had an extra full crew normal race in August when Corona restrictions is less strict.
I did not mange to get together any crew at all so I sailed it single-handed. The start was in very light winds, around 1-2 m/s but the seabreeze built just after start and built some during the day. The first part of the race was a beat upwind in light air and I performed very nicely and was head of most similar SRS boats. Then we turned the south east corner of the island Alnö and got a in to nice reach/run in 5-6 m/s wind all the way to the north west corner of the island. I had beautiful gennaker sailing and hold my ground well. But then we turned the corner and came in to the Alnö straight, between the island and mainland. This is a narrow straight that offered very puffy and shifting winds. We had wind between 3 m/s and 9-10 m/s in puffs and fast shifts up to 40 degrees back and forth. That kind of puffy shifting wind in a narrow straight is very challenging when sailing single-handed in this boat so I lost a lot to competing boats on the long beet back to finish.
But I had a nice day on the water with beautiful weather and nice sailing.
One if the pictures show my AIS track from MarineTraffic during the day.